Idaho Consumer Owned Utilities Association
(ICUA) Youth Rally
THE 2023 EVENT WILL BE HELD JULY 10-15 IN TREASURE VALLEY (BOISE AREA)
Your teen can build leadership and team building skills, gain knowledge about the electric industry, learn about cooperatives and industry related careers, while meeting new friends from across the Northwest – at no cost to you! We look forward to our next in-person event. 
In 2019 prior to the COVID-19 pandemic, Fall River Electric sponsored three high school students who attended the July Idaho Consumer Owned Utilities Association's Youth Rally.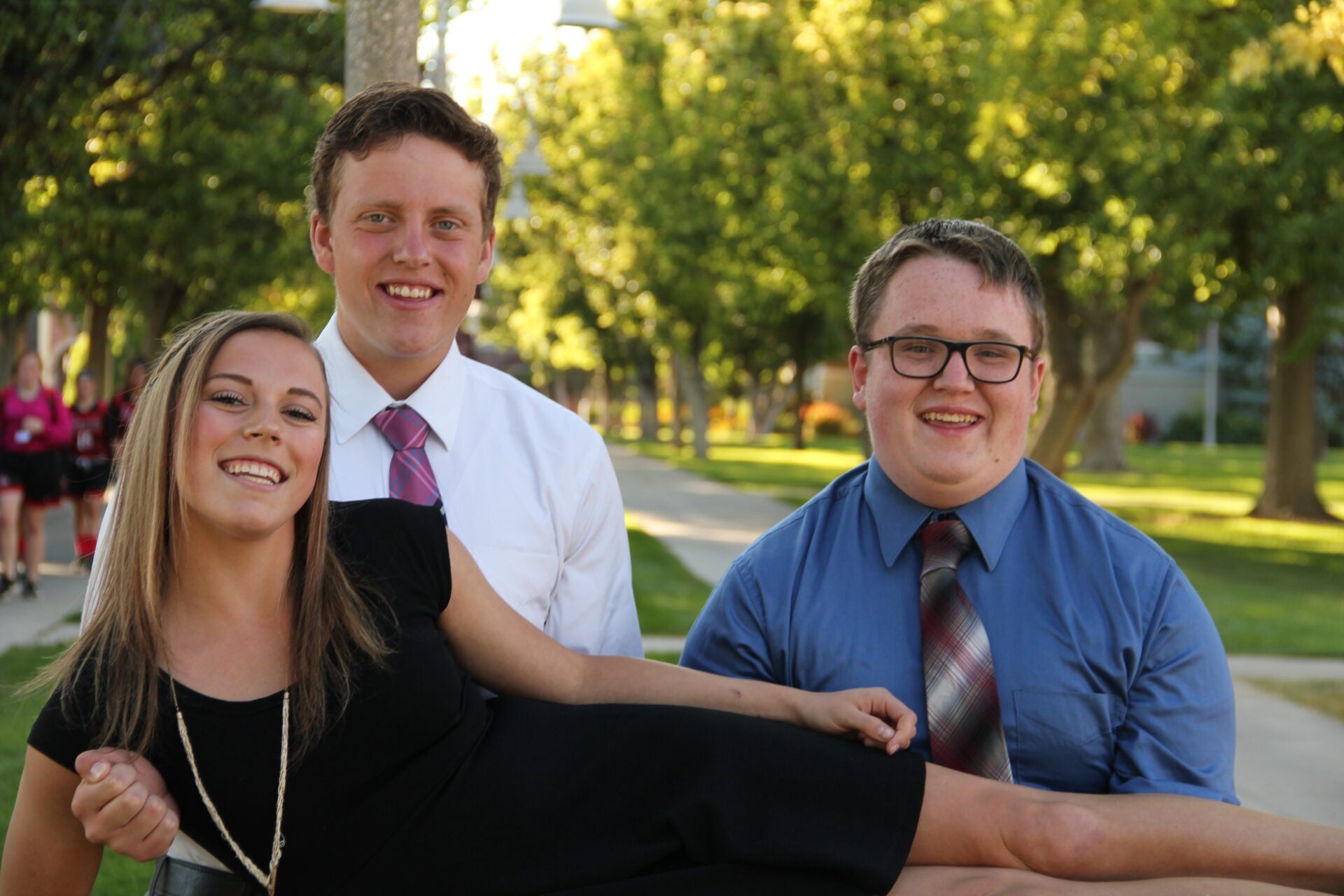 Above is a photo of our students that attended Youth Rally in 2019. From left to right: Hannah Wakefield (West Yellowstone High School), Hunter Wade (Teton High School) & Shane Pfeifer (West Yellowstone High School).
In addition to attending Youth Rally, each of the students representing Fall River is awarded a $500 scholarship courtesy of the owner-members of Fall River Electric.
Students that qualify must be a sophomore or junior in high school during the spring 2023 semester, have parents or guardians who are Fall River Electric owner-members, and submit an application with a short essay.
The application form is now available. For questions concerning Youth Rally, contact Angela Haws at (208) 652-7431. 
Student Requirements
Students must be in their sophomore or junior year, the year of the application.

Parents or guardians must be members of and receive power from Fall River Electric Cooperative.

Students must submit a one to two page essay on a the subject shown on the application form.

Students must also submit an application (see form below) by the deadline.

Students may be asked to attend an interview as part of the selection process.
Document
Application: Youth Rally Application 2023
For more information, contact Angie Haws at 800-632-5726 during normal business hours 8 a.m. to 4:30 p.m. Monday through Friday.