Come join us for the 2022 in-person Energy Expo!

FREE BREAKFAST
FREE PORTABLE SOLAR POWER BANK AND CONSERVATION KIT 
to the first 500 members*
VENDOR BOOTHS
BUCKET TRUCK RIDES, CLIMBING WALL & STEM ACTIVITES FOR THE KIDS!
FREE PRIZES! Prizes Include: $1,000 Energy Credit, big screen Smart TV,
three $100 Amazon gift 
* Power banks & conservation kits given one per membership not per person.
2022 BOARD OF DIRECTOR CANDIDATES 
Click on the below photo to view their individual videos or view them all CLICKING HERE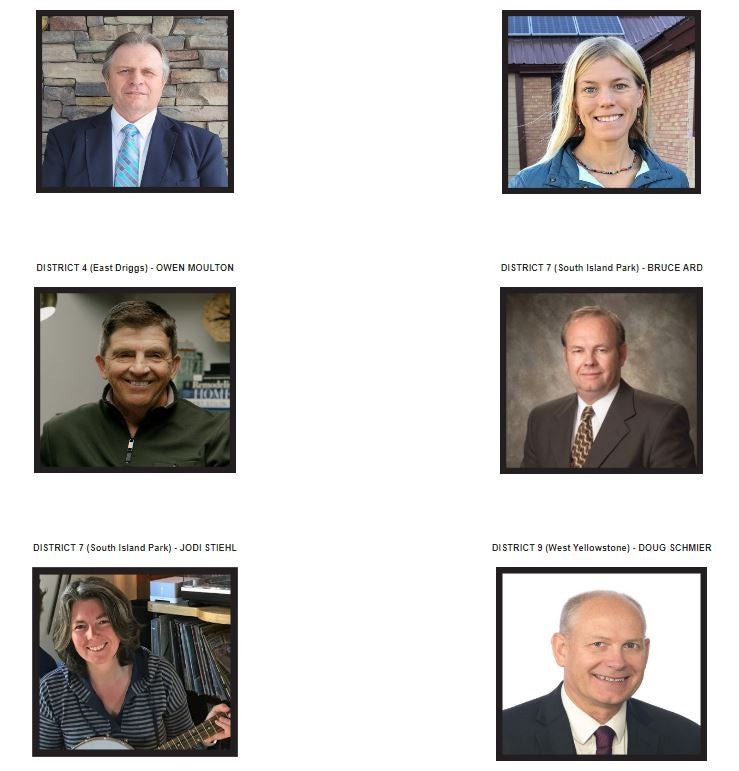 WE HOPE TO SEE YOU THERE! 
VIEW LAST YEARS MEETING REPORT
2021 ENERGY EXPO MEETING REPORT
Following the lifting of most all COVID-19 restrictions in Fremont County, Idaho, the Fall River Electric board determined to host both an in-person event as well as live stream on the internet the annual business meeting for members so those members with continued concerns about gathering in-person as well as members living outside our service territory could participate.
The election of three board members out of seven candidates was completed along with dozens of free prizes given away, a high-voltage electric safety demonstration and member test drives of Fall River's Tesla electric vehicle. During the annual business meeting, $2400 scholarships were presented to 30 graduating high school students of Co-op members, the annual financial audit report was provided as well as a management report from CEO Bryan Case. You can view the entire business meeting on the video link above. 
Current board members Brent "Husk" Crowther of District 1, Brent Robson of District 5 and Dede Draper from District 6 were all re-elected to new 3-year terms.
WATCH LAST YEARS MEETING
Here are the 2021 voting results:
DISTRICT 1 – Rexburg/Rigby
Brent Crowther - 1,550
Rick Clements - 641
DISTRICT 5 – West Driggs/Tetonia 
Brent Robson - 1,406
Emily Nichols - 862
DISTRICT 6 – Ashton Area
Dede Draper - 1,401
Britney Stegelmeier - 463
Greg Bitter - 343
All three elected board members will each fill a three-year term extending into mid 2024 and will join the other six members that comprise the board charged with overseeing the business affairs of the Cooperative and ensuring it remains financially sound. All board members must live within the physical boundaries of the district seat open for election but represent all owner-members of the Cooperative.